Shopping Cart
Your Cart is Empty
There was an error with PayPal
Click here to try again
Thank you for your business!
You should be receiving an order confirmation from Paypal shortly.
Exit Shopping Cart
Custom Car Audio and Video

| | |
| --- | --- |
| Posted by Chris Hine on December 29, 2015 at 11:25 AM | |
Start and control your car with your smartphone SmartStart lets you remote start, lock and unlock your car, just by pushing a button on your smartphone. The simple graphical interface gives you control over the following features of your installed Autostart remote start or security with remote start system:
Lock / Arm
Unlock / Disarm
Remote Car Starter
Trunk Release
Panic
Aux Channels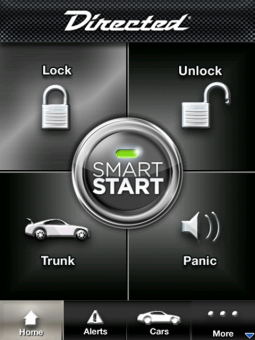 You can also control multiple vehicles – great for families! – and assign more than one user to control a vehicle. It's easy with SmartStart!
Locate your car with your smartphone.

SmartStart GPS includes all of the start and control features of SmartStart, the ability to locate your car from almost anywhere, plus other exciting features: Vehicle Location and Speed
Vehicle Location and Speed
Press a button in the app and receive your vehicle's current location – plus it's speed if its moving.
Speed Alert
 With Speed Alert, request one-time notification when your vehicle exceeds your specified setting.
Lockdown Alert
 Secure your vehicle with a Lockdown Alert and receive notification if your vehicle leaves that spot.
Social Media Check-In

Tell your Facebook friends where you're parked. Because your car needs friends, too!
SmartFence

Create a secure fence around your vehicle and be alerted when your vehicle leaves the area.
HotSpot
 Add virtual zones at selected locations and be alerted if your vehicle enters them.
Curfew

Restricts the speed alert and movement settings to one programmable time frame.
SmartSchedule
Part weatherman, part mind reader.
SmartStart's new SmartSchedule is patent-pending technology that sends smart, behavior-based reminders to you when it's time to start your car. SmartSchedule triangulates scheduling, weather and location data to generate these predictive start reminders.
SmartSchedule allows you to establish your commute time and temperature parameters – and the new cloud-based feature is very easy to set up. Enter your daily routine into the SmartSchedule section of the app (including what days you work and normal commute times) – and the app will take care of the rest. The app will continuously monitor the temperature, location and scheduling variables from the cloud. SmartStart will ping you with alerts when appropriate.
For many of us, our smartphones become the center of our lives, reminding us of appointments, keeping us up on the latest news, letting us know what friends are up to, telling us how to get to places, and even being a conduit to pay for products or services. At the same time, many new cars don't require a traditional key, instead letting us use a plastic fob transmitting an RF signal to unlock the doors and start the engine.
Directed, a company known for car alarm products, integrated the functions of that plastic fob into the phone, making one less thing to carry in your pocket.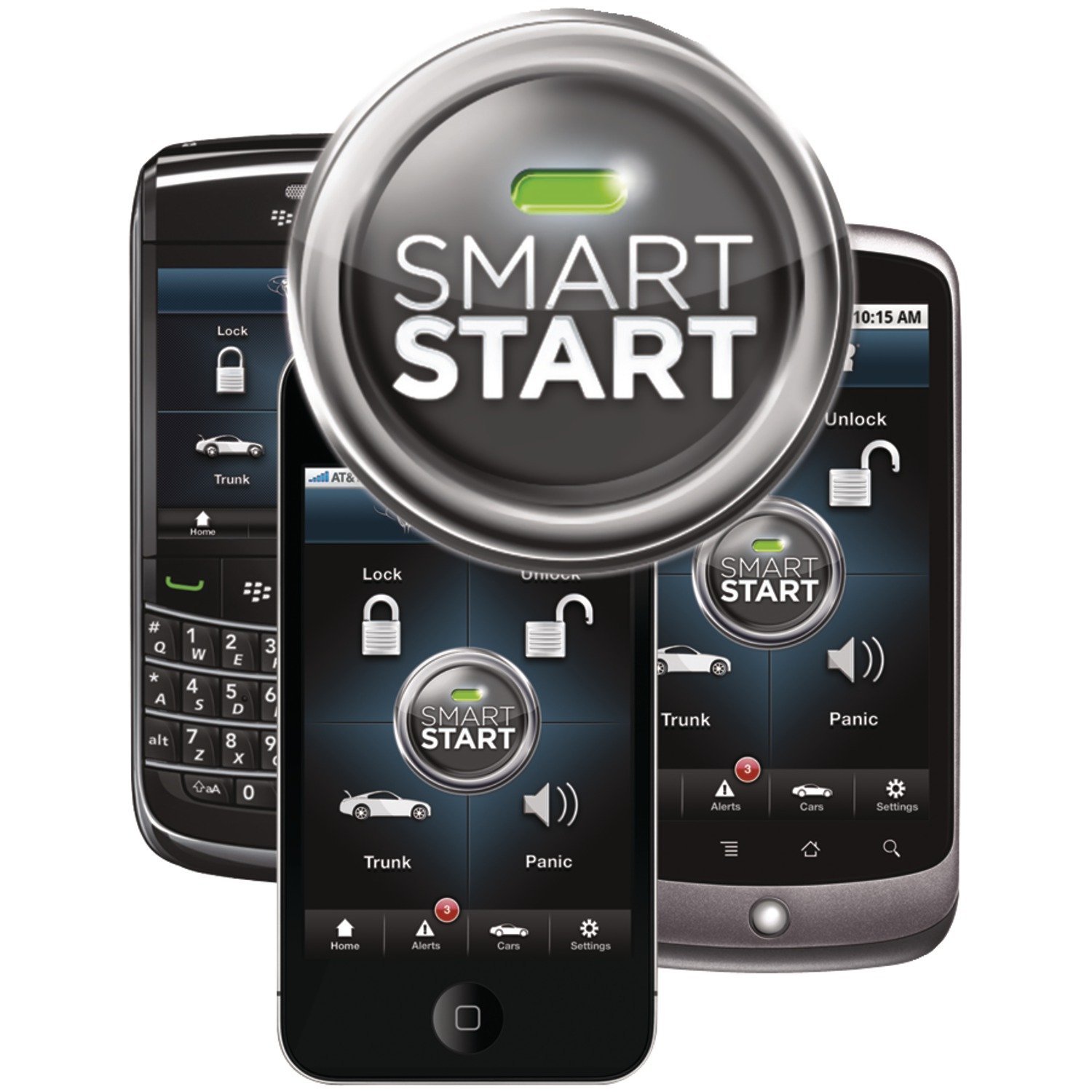 Proximity unlock
Setting up SmartKey involves a little extra trial and error, although a good shop will walk you through this procedure when you pick up your car after the installation. The home screen, which shows lock and unlock buttons, includes a large Bluetooth icon in the upper left corner when the system is enabled. That button can also serve as a shortcut to turn off SmartKey, useful when you walk by your car but don't want it unlocked.
Opening up the SmartKey screen, located in the setup menu for my specific car, you'll find a slider control with lock and unlock icons at each end. 

Setting the distance for SmartKey to unlock the doors involves a bit of trial-and-error, as there are no distance markings on the slider control. Spend a bit of time adjusting the slider, walking away from my car and then turning around and walking back to determine at what distance the doors unlocked. Getting that distance right will vary by your parking situation. If your driveway is next to your house, you might want to set a close proximity, otherwise your doors might unlock and lock every time you go in and out of the kitchen.

Once you set yours with a close proximity activation, the safest bet, so that when you walk by your car from about 6 feet away it won't unlock, especially important for curbside parking in a city. And once the distance was properly set, you wont have to mess with it again. The doors faithfully will unlock whenever youre within your set opening distance.

The cloud-based component of SmartStart allows a set of useful features for security and parenting. The included GPS module let me locate my car from anywhere I had a data connection. Touching the GPS button on the home screen brought up a map showing my current location. When I tapped the car button, it showed where my car was on the map. Even better, I could also view my car's current speed and direction, if it was moving.
If the Directed car alarm didn't prevent thieves from driving off with your car, then you could call the police and tell them exactly where it is. However, driving the car into a garage or area where data and GPS is blocked will defeat that location feature.

The app also let me share the location of my car through Facebook or a text message, useful if I wanted to let a family member or friend drive it.
The GPS module enables a geo-fencing feature useful for parents. With that, I could use the app to define a circular area around a central point. If the car was driven outside of that area, the Directed app shows an alert.
Directed includes some convenient parking features in the app, as well. When I hit the lock button on the app, a dialog box popped up telling me the parking spot was saved in the app's memory, and gave me the option to take a photo. Even more useful, the app includes a parking meter function that let me manually set how much time I had on a meter. I could check it to see when I next need to run out and feed the meter, and it alerted me when the time ran out.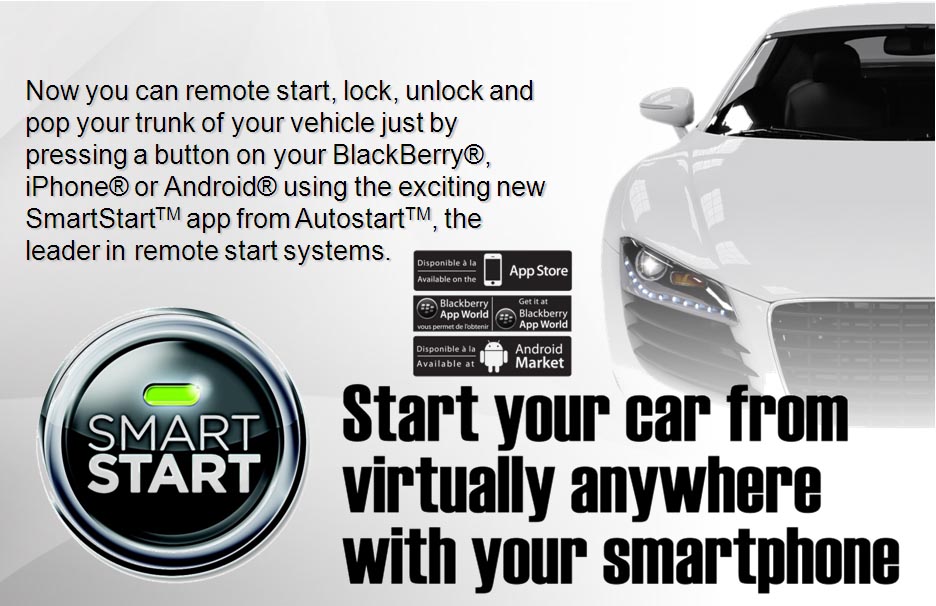 Appropriate vehicles
Many new cars come with Directed's SmartStart's GPS features built-in. All GM vehicles, for example, include OnStar, which duplicates a few of these features and includes a stolen vehicle service. Data connections and GPS chips are becoming very common in the automotive market, which might make the Directed system redundant for your vehicle.

The Directed SmartStart and SmartKey stand apart in that they offer car alarm features and the aforementioned Bluetooth unlocking mechanism. However, some of these features will require additional equipment in the car. For example, if you want to keep your 1959 Ford Ranch Wagon safe and include the convenience of remote unlocking, you will need to have a central electronic locking system installed.

The type of car you own, and the environment where you live, will be big determining factors in if Directed SmartStart is right for you. Given that I mostly park my car in a garage, the security features are of little interest. The Bluetooth proximity unlocking certainly makes for hassle-free car entry, but that convenience gets sidelined by the need to use a key to start the engine.
Vehicle Status
 Did you accidentally leave your door open? Is your trunk popped? The Status Updates feature on the Directed SmartStart app will let you know. The app offers real-time car status and unprecedented two-way connectivity. Not only can you locate your vehicle with GPS – but also know that it's running, armed, locked, and much more!

Whether out to dinner, relaxing at the beach, or sitting in the top-most upper deck at the ballgame, Directed SmartStart lets you keep tabs on your vehicle around the clock, no matter where you go – all from your smartphone with simple confirmation reporting.
Directed Motor Club
Locked out? Dead battery? Need a tow? Directed SmartStart's got your back. Free 24/7/365 roadside assistance now comes with Directed SmartStart. Customers in a bind can access the Directed Motor Club with just the push of a button in the Directed SmartStart app.

Directed Motor Club is included with all SmartStart Secure service plans. That's a $79/year value included at no additional charge! Registration is simple - just enroll in the Directed Motor Club while purchasing a service plan.
SmartPark
 SmartPark notes a vehicle's location every time you press the door lock button from the Car Control screen, or the Park My Car button from the SmartPark screen. To return to the stored location, you simply press the Find My Car button from the SmartPark screen and retrieve the location, accessing any additional accompanying photo or note reminder that the you may have stored. SmartPark shows a map with directions back to the car's location.

While returning to your car, make use of SmartPark's SnakeEyes feature - just hold up your phone and a virtual view of your car keeps you pointed in the right direction.
The SmartStart Remote Starter is truly one of the best around and a great piece of new technology that anyone with a phone would want! Come into The Noize Boyz for more information and get your car starter app today!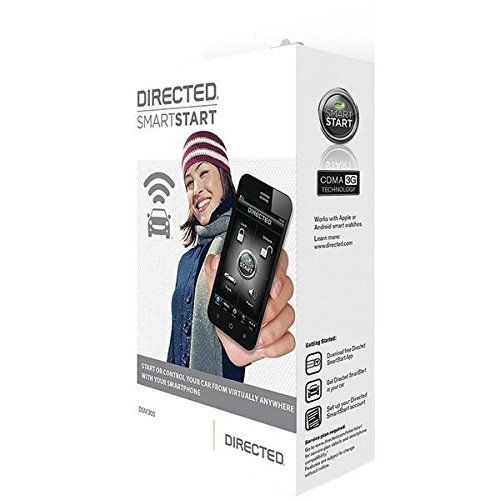 The Noize Boyz
265 Edward St
Aurora, On
L4G 3M7
Categories: None
/