Shopping Cart
Your Cart is Empty
There was an error with PayPal
Click here to try again
Thank you for your business!
You should be receiving an order confirmation from Paypal shortly.
Exit Shopping Cart
| | |
| --- | --- |
| Posted by Chris Hine on November 18, 2015 at 9:55 AM | |
Believe it or not, there was once a time where every aspect of our lives was not recorded in some way. Shocking, we know. Despite the criticisms of that type of progression, the ever-increasing presence of cameras in our lives does have real advantages. Fender benders, natural disasters, street brawls, and YouTube-worthy comedic moments can now be documented from the comfort of your car, which can save you money, save you time, or simply add a few 'likes' to your Facebook page. Cobra's CDR 900 dash cam can help you do just that. With its 1080P/1296P capability, wireless video streaming, and 160-degree viewing angle, it's a worthy ambassador to the top of its field.
Setup and shooting modes
 Straight out of the box, the CDR 900 comes with everything you need: the camera, mounts, manual, 8 gigabyte Micro SD Card, and Micro USB cables for charging and data transfer. The camera itself is small and streamlined, with a 2.0-inch LCD screen and two buttons to flip through the menu and shoot.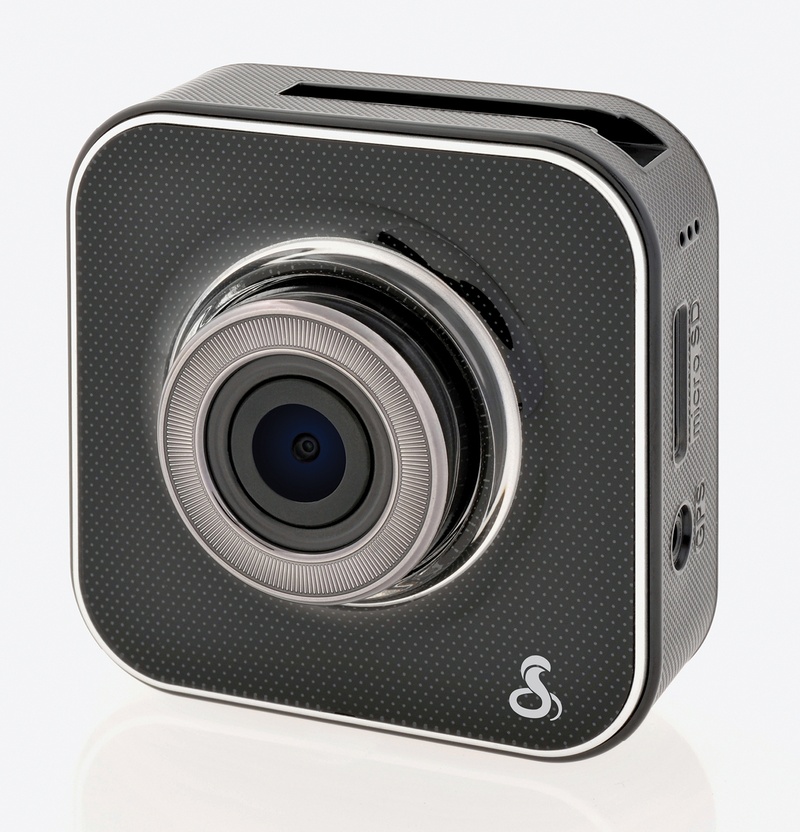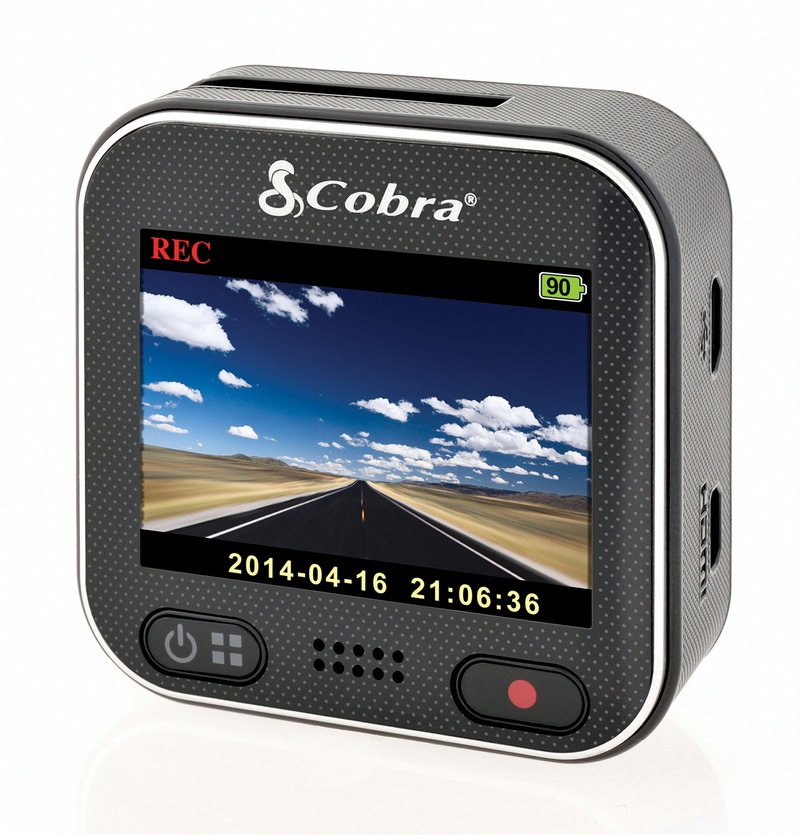 The CDR 900 has two filming modes: Dash Cam Mode and Action Cam Mode.
Dash Cam Mode will shoot a continuous loop from the moment it turns on, which overwrites old footage to make room for more. It does emergency videos as well.  The CDR 900 equips a built-in 'G-Sensor,' which is basically an accelerometer that measures impacts, sudden accelerations, and abrupt stops. When an event occurs, the camera automatically saves the 30 seconds of film immediately preceding and following it. There's usually a lot of hearsay during automobile accidents, so having HD video (and serviceable audio) to back up your claims could save you a big headache.

The second 'Action Cam Mode' is for normal, straightforward shooting. Simply press the red button to begin and end recordings, and time-stamped files are saved to the card. It's worth noting that the dash cam splits all video into three-minute segments to avoid substantial footage if the .mp4s become corrupted. Once we've mounted the unit to your windshield, tightened down the locking rings, and paired the camera to the 'Drive HD' smartphone app, you're ready to drive.
On-road performance
 Cobra includes an 8 GB Micro SD card with the $299.95 MSRP bundle (though it can be had for much less), which is good for 2.1 hours of footage at 1920×1080 resolution and 30 fps. For more storage, the camera accepts up to a 64 GB card that can hold up to 16.8 hours of video.
As far as recording on the go, Cobra's interface is very simple. The LCD screen displays shooting mode, battery life, as well as date and time. The menu is a simple click-through setup, with options to turn on Wi-Fi, initiate Cloud connection, view and delete videos, toggle microphone, and adjust user settings.
A Micro USB plug connects the camera to your computer, and essentially functions like a flash drive. Simply click and drag the .mp4 files to your desktop. The plug also fits into the included 12V car charger. There are two more ports on the side for HDMI TV output and GPS input, however the remaining components are not included.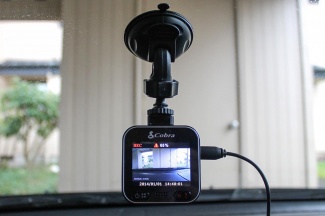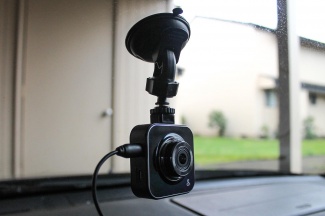 Smartphone connectivity
With the local connection, the CDR 900 sends a live video feed to your smartphone via onboard WiFi. There's about a one-second delay between devices, but you can save clips and still images to your phone, and even control the camera remotely all secret-like.

You can also upload with the Cloud, which requires a wireless access point and allows you to view video with the app anywhere. HD dash cams fall into the category of things you didn't know you wanted, but, after using one, now desperately need.
So whether you want video proof of an accident or hope to capture an alien abduction on film, an extra pair of eyes in your car can do a lot of good. If you're looking for something that can record simply, in high quality, and doesn't get in the way, Cobra's CDR 900 is definitely worth a try.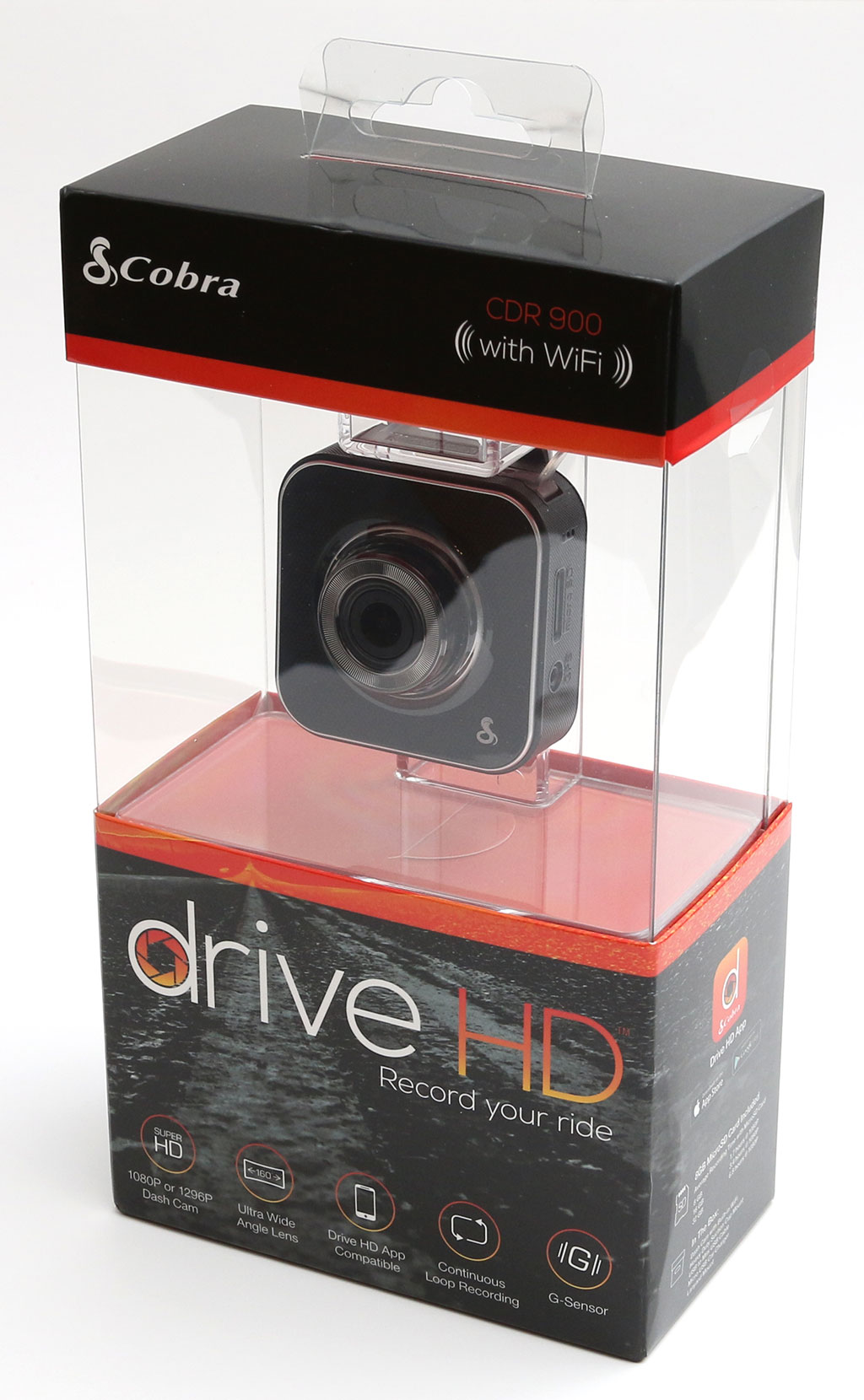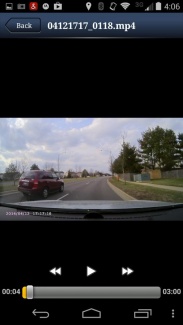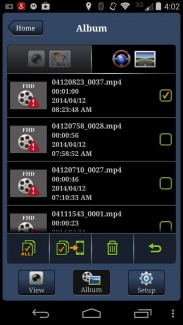 Categories: None
/